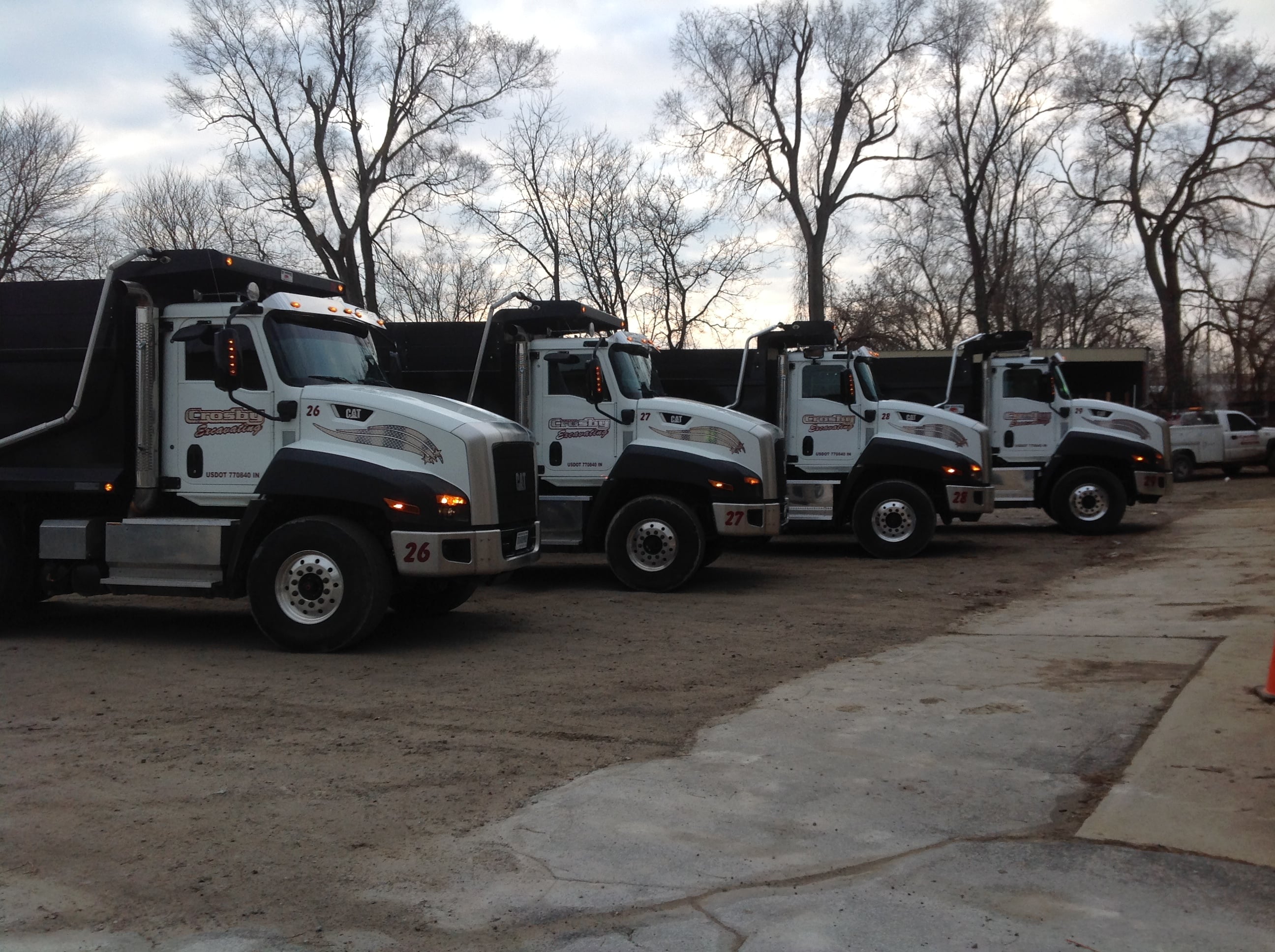 Yesterday and Today
One man, one truck and a vision. In 1987, our founder, Steve Crosby, had a vision, and a passion. Steve had been raised in a "construction family". Steve's father worked for a local construction company, and encouraged Steve to tag along with him as he went to construction sites throughout the region. It was only natural that Steve would enter the construction industry when he began his own career. Thirty-five years later, he is still here.
Steve loved trucking, and moving dirt. He started Crosby Excavating very humbly, with a single dump truck. Against all odds, and through sheer determination and dedication, Steve's little company began to take shape. One truck led to two, then his first employee, and the die was cast. Crosby's fleet of trucks grew, as did the type and size of equipment.
Today Crosby Excavating operates from its renovated facility at 1030 Osage Street, near downtown Fort Wayne. The four acre site also includes a fully staffed maintenance shop and covered equipment storage area.
As a result of its focus on quality, on time performance, and cost effective pricing, Crosby Excavating is enjoying steady growth in all of its market segments. This growth has allowed Crosby Excavating to attract the best talent in the region, making Team Crosby the envy of the industry.
In order to keep up with the demand for its services, Crosby Excavating has been acquiring new and more efficient capital equipment. Whether it's pavement demolition, earth moving, excavation, or snow removal, Crosby has the right piece of equipment to do the job. No job is too large or too complex for Crosby Excavating.
In 2013 Crosby Excavating grew 93 percent when compared to 2012. Growth  continues at an impressive rate, in all areas of its business. This growth is the result of Crosby's core principles:
Safety first
Do it right the first time
Do it on time
Provide unsurpassed value to our clients
Crosby Excavating has been providing total site development services since 1987. It has never failed to complete a contract, and stands ready to perform for you.
Our Mission
We strive to maintain the highest degree of technology in the industry, so that we can offer our customers the best solutions to their needs. All Crosby Excavating employees are dedicated to the understanding that our customers are the most important people. Our customers are NOT dependent on us….we are dependent on them.
Our company will continue to thrive and grow by maintaining our mission and continuing to serve our customers to the best of our abilities.
Our Values
Safety
Honesty
Productivity
Integrity
Innovation
Orderliness